New York's Premier Attorneys & Specialists for Hospitality-Related Legal Services
Helbraun Levey is the premier law firm in New York City for bars, restaurants, hotels, chefs, developers and all food and beverage outlets. We represent first time entrepreneurs, multi-unit operators, hotel F&B management groups, general managers, chefs, developers and all other industry folks. There are many law firms that dabble in the hospitality industry, but none of them have our experience or our commitment to New York City's hospitality professionals.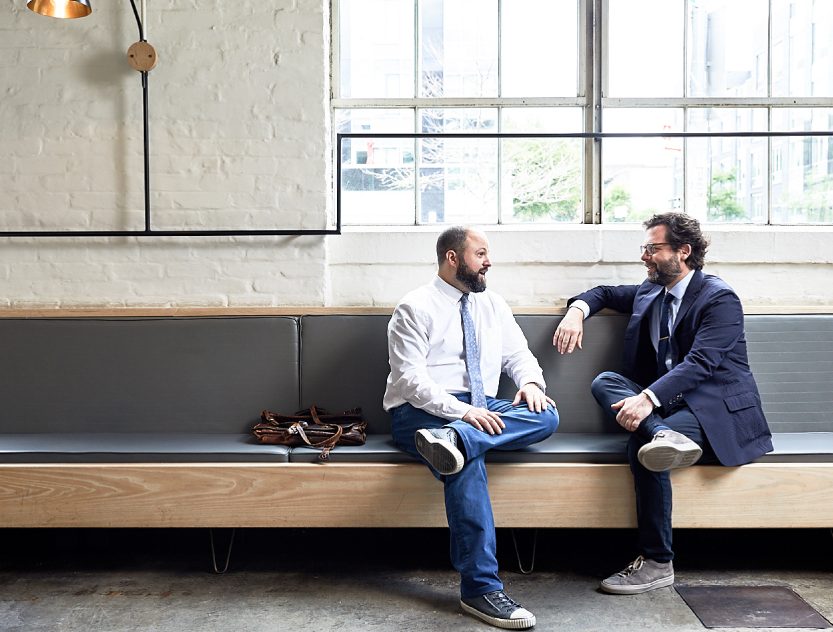 Our Approach
The firm was founded in 2005 by David Helbraun, who has over thirty years of experience in the restaurant industry.  He was a bartender for many years and owned Pyramid Coffee Company in Manhattan before starting the firm. Helbraun Levey takes the customer service lessons David learned from working in the hospitality industry and applies them to our practice.  Our firm's hallmark traits include warm, responsive customer service, in-depth industry knowledge and a welcoming firm culture. We also understand the fast pace of the industry so we return phone calls and emails promptly, complete our work quickly and effectively, and we are always available to advise our clients on all aspects of operating a bar, restaurant or hotel in New York.  It is the mission of our firm to provide unparalleled legal and licensing services to the hospitality industry.
Founding Partners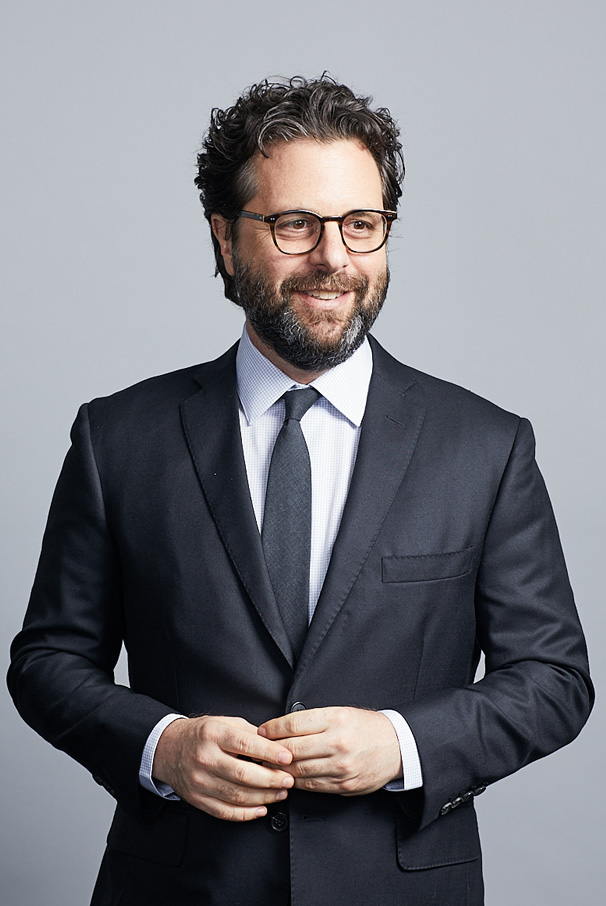 David Helbraun
David Helbraun is the Founding Partner and Chairman of the firm. Prior to founding the firm in 2005, David opened and owned Pyramid Coffee Company, a multi-unit coffee bar/cafe company based in Manhattan. He is a lifelong entrepreneur who has been running successful businesses in New York City for years.
David recently served as the Chair of the Hospitality Law Committee of the NYC Bar Association, an industry group comprised of over 40 of New York City's top hospitality attorneys who regularly comment on the laws and regulations affecting the industry. He is also a board member of ROAR and has proudly served as a founding board member of Drive Change, a non-profit organization that trains formerly incarcerated young people in hospitality as a way to reintegrate them to the workforce. David is an avid Deadhead and jazz listener and also a hopeless Mets fan.  He is admitted to practice in New York.
Joseph Levey
Joseph is a Founding Partner of the firm and oversees all New York State Liquor Authority and other licensing matters. Joseph's primary area of expertise is New York State Alcohol Beverage Control Law and he has extensive experience practicing before the New York State Liquor Authority with regard to various licensing and disciplinary matters.
Joseph regularly attends local Community Board meetings on behalf of the firm's clients and has developed a stellar reputation as a well-prepared and knowledgeable advocate. He proudly serves on the Executive Board of the New York State Restaurant Association, the Board of The American Institute of Food and Wine and he is admitted to practice in New York and New Jersey.
Employment Group
Chloë Brownstein
Chloë D. Brownstein is an Associate Attorney supporting the Employment Practices Group. She helps clients navigate the complicated world of regulation and compliance within the restaurant industry.
A graduate of Brooklyn Law School, Chloë spent a decade in hospitality prior to joining Helbraun & Levey, where she held various roles: most notably as the Kitchen Manager at Del Posto Restaurant for seven years. Chloë has also been in state service, working for the New York State Office of the Attorney General under the Schneiderman and Underwood administrations. Chloë speaks passable German, lives in Brooklyn with her two pugs, and loves watching hockey. She attended Smith College, where she earned a BA in Comparative Literature. Chloe is admitted in New Jersey and her bar admission in NY is pending.
Claudia Santaly
Claudia is an Employee Relations Specialist working for the Employment Practices Group. Prior to working with HL, she was working in a Workers' Compensation law firm where she obtained a wealth of experience helping to represent the firm's clients in their work-related cases. She also brings a background as a Human Resources Manager within the hospitality industry, for a growing restaurant chain with over 400 employees.
Claudia graduated with a B.A. in International Business and spent time abroad for her studies in Europe and Canada. While in business school, Claudia won awards for her public speaking skills as well for her entrepreneurial efforts.
She lives in Hoboken, NJ with her family, her mini-Australian Shepherd and her turtle. She's an avid reader, has a mild obsession with true crime podcasts, and loves to workout.
Real Estate Group
Christopher Miskolczi
Chris is an associate attorney in the firm's Real Estate Group. He advises clients on a wide range of real estate and transactional matters, including commercial leases, asset purchase and sale agreements, restructuring deals and ancillary real estate transactions.
Prior to joining the firm, Chris practiced in the Real Estate Group of a leading national law firm, where he advised landlords and tenants in connection with retail and office leasing matters nationwide. Chris received a Master of Science in Business Enterprise from Fordham University and a J.D. from Benjamin N. Cardozo School of Law.
Chris is admitted to practice law in New York.
Prior to pursuing a career in law, Chris held various retail and customer service positions. Chris is an amateur wine enthusiast and is currently seeking WSET Certification. Chris has lived in four of the five boroughs of New York City.
Jared Wiesel
Jared is an associate attorney in the firm's Real Estate Group. He works with clients on a variety of real estate and transactional matters, with a particular focus on commercial leasing.
Prior to joining the firm, Jared practiced in the commercial litigation department of a mid-sized law firm, where he represented commercial landlords, tenants, and not for profit entities in summary proceedings and negotiations of leases and licenses.
Jared earned his J.D., cum laude, from Fordham University School of Law and his B.A. in Political Science from Queens College. Jared is admitted to practice law in New York. Outside of work, Jared enjoys (sometimes) cheering on his beloved New York Mets, and exploring all of the great restaurants and experiences that New York City has to offer.
Raluca Tomniuc
Raluca is an associate attorney in the firm's Sales and Acquisitions Group and her practice is concentrated in assets purchase agreements and commercial leases.
Prior to joining the firm, Raluca worked for more than 6 years in several law firms in New York and gained solid experience advising multinational clients on investment mechanisms, mergers and acquisitions and commercial leasing transactions across a variety of industry groups.
Raluca graduated from Fordham University School of Law where she earned a Master of Laws in Corporate, Banking and Finance. She is admitted to practice law in New York.
Outside of work, Raluca is an outdoor enthusiast and enjoys spending her time traveling, hiking and ice skating.
Corporate Group
Litigation Group
Hamutal Lieberman
Hamutal is the Chair of the Litigation & Trademark Group. She brings a creative and strategic approach when evaluating claims brought on behalf of our clients or against our clients in order to achieve the outcome most in line with our clients' objectives. Hamutal's cross-disciplinary training and experience sets her apart from other litigators.
Hamutal is experienced in litigation involving commercial and business disputes, partnership and business divorce, real estate matters, employment disputes, and intellectual property matters. Hamutal is experienced in all pre-trial, trial, mediation, arbitration, and appellate proceedings across state, federal, and administrative forums.
Hamutal holds a J.D. from Pace University School of Law where she graduated cum laude. She obtained a B.A. in Political Science from the University of Illinois at Urbana-Champaign. Fluent in Hebrew, she maintains close ties with Israel and visits frequently. Outside of work, Hamutal is loves trying out New York's latest hot spots and is on a never-ending journey to discover New York City's best cappuccino.
Eric Dawson
Eric is a Senior Associate attorney in the Litigation Group. He comes to the firm with a decade of litigation experience, representing clients in all manner of commercial disputes—including employment, contract, and business control cases in both the state and federal courts. His additional background in transactional and governance matters also informs his representation of clients in their litigation.
Eric is admitted in New York and Massachusetts, as well as the United States District Courts for the Southern, Eastern, and Western Districts of New York and the Court of Appeals for the Second Circuit.
Eric received his J.D. from the Fordham University School of Law where he served as an editor of the Fordham International Law Journal. He also received an LL.M. in Space, Cyber, and Telecommunications Law from the University of Nebraska College of Law. He received his B.A. from SUNY College at Geneseo in Spanish, French, and Adolescent Education where he studied in Paris and Montpellier, France and Salamanca, Spain.
When not representing his clients, Eric enjoys travel, hiking, and sailing the New York Harbor and beyond, all while seeking out the best restaurants New York City has to offer.
Franchising Group
Harold L. Kestenbaum
Harold L. Kestenbaum is a franchise attorney who has been focused on franchise law and other matters relating to franchising since 1977. He has served as a franchise attorney to numerous regional, national, and international franchise companies across multiple industries, and he joined Spadea Lignana in 2019. Harold is a member of the American Bar Association's Antitrust Section, the Antitrust Section's Forum Committee on Franchising, and the Subcommittee on Franchising of the American Bar Association's Corporation Banking and Business Law Section. He is a founding member and past Chairman of the New York State Bar Association's Franchise, Distribution and Licensing Law Section, and he currently serves as Chairman for its Education and Seminar Subcommittee and was a member of the International Franchise Association's Supplier Forum Advisory Board. He has won numerous awards, including being named among the top 100 franchise lawyers in North America by Franchise Times and being named one of the three best franchise lawyers in the New York metro area by New York Magazine. He was a board member of Sbarro for 22 years, he wrote a book on how to franchise your business called, "So You Want to Franchise Your Business" and he was the founder and CEO of a publicly traded franchise consulting company.
Harold is passionate about working with entrepreneurs and representing companies that want to expand their business model via franchising. Outside of franchising, he spends much of his time with his five grandsons, which gives him the proper perspective on what life is all about.
Consumer Packaged Goods Group
Teepoo Riaz
Teepoo Riaz is Of Counsel to Helbraun Levey leading the Consumer Packaged Goods practice alongside serving as outside general counsel to companies.
Teepoo combines extensive in-house, AmLaw 100, and industry experience at the intersection of law, business, and lifestyle. He is the former general counsel of FreshDirect, a leading e-commerce grocer whose sale he led to Netherlands based multinational grocer, Ahold Delhaize. He is a collaborative partner to all clients, bringing his skills in strategic decision making, fearless advocacy on evolving issues, and excellence in law and business to achieve clients' goals while minimizing exposure.
He has extensive experience across all areas of a business including board of directors / executive advising, corporate governance, equity and debt financings, policy and governmental relations, compliance including food safety and people safety, commercial contracts, consumer facing interactions (including e-commerce and retail), intellectual property, complex litigation management including class actions, technology, and real estate. Teepoo partners with companies to identify opportunities, preserve options, and protect agility while anticipating business, reputational, ethical, safety, security, regulatory, and legal risk.
Teepoo is also an Institute of Culinary Education graduate, having externed at New York's Eleven Madison Park. He has a strong entrepreneurial bent and is a partner in a restaurant in the Litchfield Hills of Connecticut slated to open Summer 2023. He has extensive local board experience including having served as board treasurer of his kid's school. He is an avid cook, a zealous alternative music fan, voracious consumer of news and politics, and loves dinosaurs. He resides in Brooklyn and Columbia County, NY with his wife and children.
Licensing Group
Administration
Interns
Sydney Blumstein
Sydney is a Licensing Law Clerk. She works primarily in our Licensing Department assisting clients with their Liquor License Applications. She is also in her second year of law school at New York Law School. She is a member of New York Law School's Media, Entertainment, and Fashion Law club and the Cannabis Law organization. Prior to law school, Sydney studied International Affairs at Florida State University.
Sydney has many years working in the hospitality industry as a server and hostess. When not working, Sydney can be found on her couch with a glass of wine watching scary movies.
Caitlin Hillebrand
Caitlin is a Law Clerk in the firm's Employment Practices and Litigation groups. Under the guidance of HL attorneys, she assists with matters including employee handbooks, industry compliance, and civil lawsuits. Caitlin is currently a 2024 J.D. candidate at New York Law School. Prior, she obtained a dual B.A. in International Relations and Anthropology from Syracuse University and remains a devoted Orange fan. After law school, Caitlin plans to be admitted to practice in NY.
A Queens native, Caitlin enjoys spending time with friends and family at some of the best restaurants and bars across the boroughs. Outside of the firm and school, Caitlin can be found exploring the city's parks, coffee shops, and thrift stores, skimming through a NY Times bestseller or crossword, and watching Sunday Giants football alongside her dad.